Coolsense Milk Cooling
To help our farmers meet the raw milk temperature standards, Fonterra Farm Source has negotiated with Coolsense to provide you with great deals on a range of milk cooling solutions to suit your farm requirements.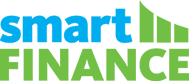 Smart Finance Available
Smart Finance is great finance offer available exclusively to Fonterra Suppliers. It's a short-to-medium-term option for financing the purchase of specified goods or meeting compliance costs (At the moment, Smart Finance is only available on the purchase of milk cooling systems).By leveraging Fonterra's scale, Smart Finance can offer very competitive interest rates with generous monthly repayment terms of between 12 and 30 months
Our milk cooling partner, Coolsense, provides a premium range of milk cooling solutions designed specifically for your farm. To help you choose the right solution for your needs, a dedicated professional team will give you a free milk cooling assessment. The exclusive deal includes:
Coolsense
Refrigeration cooling solution
Snap Chilling
Heat recovery
Energy Saving
Connectivity
Installation and service is completed by a local qualified refrigeration dealer (3rd party)
Free assessment and personalised quote
Fonterra farmer exclusive offer:
11% discount on all Coolsense chillers and components when products/services are invoiced against their Farm Source Account. (This does not include any installation cost added by the dealer installing or servicing the chiller)
To find out more about Coolsense and their Fonterra farmer exclusive offer, click here or contact Coolsense NZ on 07 849 0006, or email info@coolsense.co.nz
Coolsense offer terms and conditions
Offer only valid for Fonterra suppliers when products/services are invoiced against their Farm Source Account. Farm Source Store terms and conditions can be found here. Offer valid until 15 November 2019. The purchaser is required to supply accurate farm information for sizing of a chilling system. Quotes are valid for 30 days. On acceptance of a quote a 30% deposit is required. The balance of payment is concluded on completion of installation. All installations are conducted by a Coolsense NZ authorised refrigeration dealer, no discounts apply for installation.
Inclusions and exclusions are tailored to each individual solution as per Coolsense NZ's assessment/quote. Examples of such exclusions are all high voltage and low voltage wiring or connections, all electrical and/or data conduits in concrete, the concrete plinth or base for the chilling system to sit on any equipment, pipework, milk line amendments to existing lines, or componentry, not provided as part of the offer.
Milk cooling terms and conditions
Offers only valid for Fonterra suppliers when products/services are invoiced against their Farm Source Account.
Farm Source Store Terms and Conditions can be found here.
Farm Source is not responsible for any damage or liability caused by or resulting from the milk cooling system providers listed below. Farm Source reserves the right to amend or discontinue with any of these offers at any time.