Product Description
Mains powered electric fence energiser for large properties.
Features
36J output energy powers up to 500 acres / 200ha / 360km of fence
Remote capable - Remote included
Cyclic Wave and Bi-polar technology
Indicator lights show voltage reading
Compact and rugged design with large terminals for easy connection
Half voltage terminal
Benefits
Maximises energy down the fence line resulting in continous power right to the end of the fence
Comes with remote fault finder - saves hours of inspecting fences for faults
Related Articles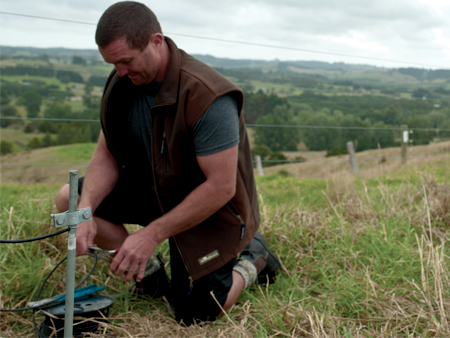 Electric fence energisers are operating below their voltage potential on many New Zealand farms. The problem is easily solved with a good earth system!
Read more >>
---