Product Description
The Tokoroa Engineering 2 pen calf trailer is a robust, sturdy and reliable calf trailer made using fully hot dipped galvanised frame construction. With a floor area suitable for up to 20 calves and a mesh floor, you will be able to move your calves around with ease.
The added addition of adjustable wheel heights means you can adjust your trailer to suit your needs.
Features
2400 x 1700mm (4.20sq meters)
Deck height 580mm
Adjustable wheel heights
Mesh floor
Fully hot dipped galvanised frame construction
12 month warranty
Benefits
Large area for up to 20 calves
Good deck height for lifting calves up
Non- slippery surface
Robust construction means the trailer will last for many years
Related Articles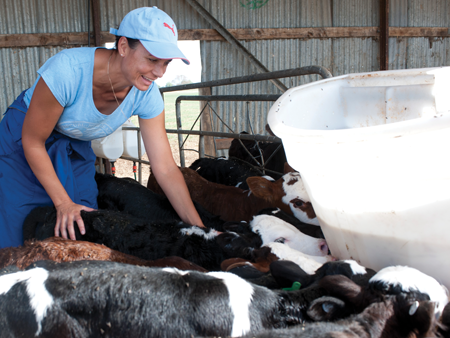 Successful calf rearing will be high on the agenda for dairy farmers around the country during calving. DairyNZ's Animal Care Team Manager, Helen Thoday, says having the right knowledge and skills for the job makes calving easier and more rewarding for everyone, and ensures all calves receive the best start to life.
Read more >>
---