Futureproofing with plantain on the Mamaku Plateau
1 September 2021
<!Futureproofing with plantain on the Mamaku Plateau?>
The Mamaku ranges lie to the west of Lake Rotorua and to the north of Lake Taupo. At their peak they reach over 600 metres and a lot of the high ground within the hills forms a plateau.
This is where Steve and Paula Holdem along with Steve's parents farm 700 cows on 300 hectares. They bought the farm four years ago.
"We run a system where we have wetter winters, so we calve a little bit later, but we have great summers. We don't really have a big spring peak here, being 500 metres above sea level, it's a bit colder," Steve explains.
The area falls under the regional council rules for Lake Rotorua and the rain that falls on farm during those wet winters eventually ends up in Lake Rotorua. The regional council requires all dairy farms in the catchment to lower nitrogen leaching by an average of 35% by the year 2032.
"So we have to be pretty careful about what we do here," says Steve, who admits it was initially difficult to get his head around what they could and couldn't do on the farm, particularly when it came to managing nitrogen leaching, which is an issue many regions are grappling with. But we saw the potential and we looked down the road at what technology was coming to help us out in regards to nitrogen leaching and things like that. Other catchments were already talking about it anyway. So it was going to happen wherever we went," he says.
Using Overseer, the software that helps farmers and growers understand the effects of their nutrient management practices on-farm, Steve could see the writing on the wall and knew a proactive and long-term strategy would be needed.
"So the modelling we did was on the original Overseer programme, and it started at around 700 cows, dropping to about 500 cows by 2032. I don't want to have to go to one of our employees one day and tell them you haven't got a job. You know, if we have to drop 200 cows that's a lot of income we won't have."
Steve says his approach has always been to look at all the different tools available for helping mitigate the farming operation's effects on the environment. One of these tools was plantain, specifically Ecotain® environmental plantain from the seed company Agricom, which is specially bred to reduce Nitrogen leaching from urine produced by cows.
"What's happening in the cows is the Nitrogen amount in that urine patch decreases. So there is not the big loading on the ground when the cow urinates. And that makes a huge difference to the leaching because it can be taken up more by the other plants in that area rather than leach through the soil profile. Then the other side of it is in the soil itself It's becoming a nitrogen inhibitor and it's preventing it leaching. So there's a double side to it," explains Steve.
Once Steve made the decision to go with Ecotain and introduce it into the system, he got in touch with Daniel, his Technical Sales Rep from Farm Source.
"I got Daniel involved from Farm Source straight away and he was excellent. He brought Hamish out to the farm from Agricom and we talked about how to how to actually put it into the system."
They introduced the Ecotain mainly through oversowing, and it worked a treat. "We just threw it in with the fert - piece of cake, real easy to do, no challenge. Once it was in the ground it's actually held on pretty well."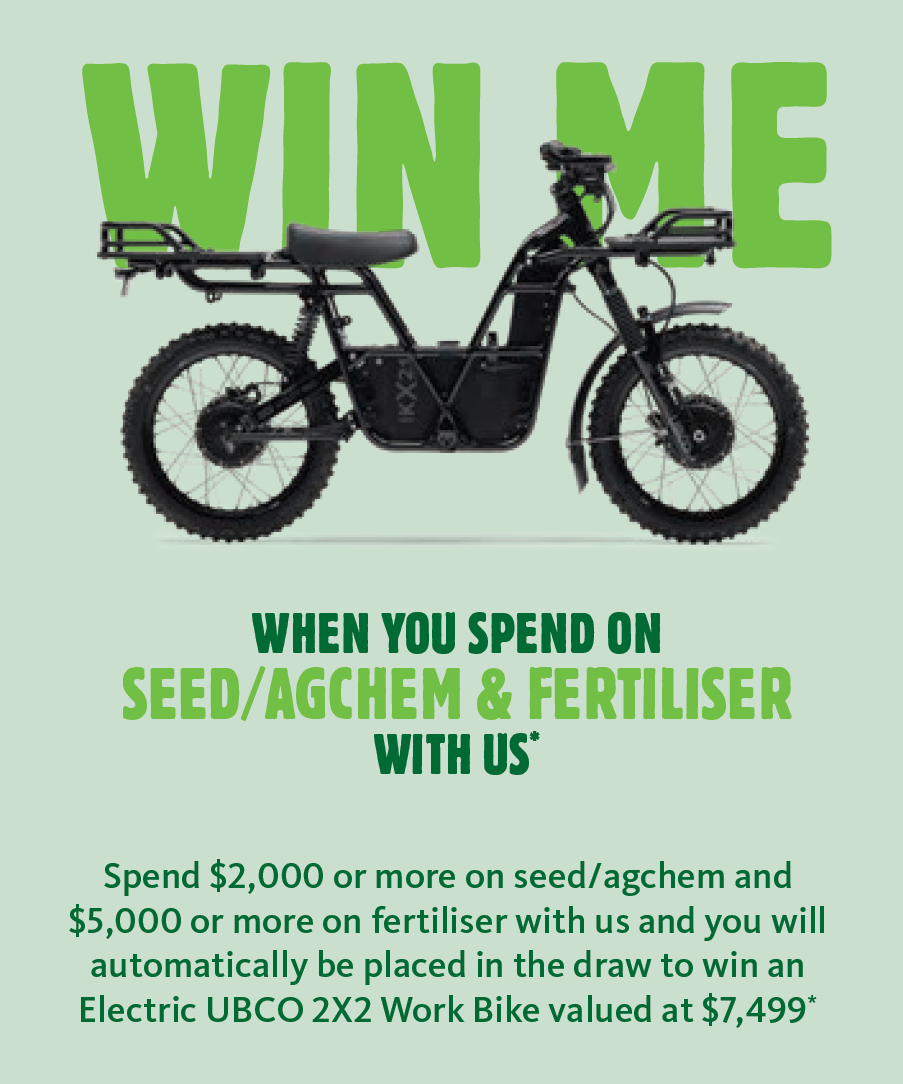 Steve says it's during the long summers that the plantain just keeps trucking on and "is absolutely brilliant. When there's enough moisture and soil temperature, it outperforms the ryegrass every time."
Once Ecotain is fully in Overseer, Steve will be able to cover off what the regional council requires as far as Nitrogen leaching.
"You talk to Fonterra and that's what our customers want. And the customer's right. We've just got to try these things and get it done."
In terms of production, the farm has been increasing production year on year as Ecotain has been introduced.
To find out which grasses or crops are best for your farm, book your FREE cropping or pasture plan this spring. Get in touch with your local TSR or call 0800 731 266.