Powerful maize mix protects dry matter yields
22 October 2018
Pre-emergence weed control in maize is the foundation of a successful, high-yielding crop. However, some situations require post-emergence herbicides too and there's one tank mix combination helping growers get the best out of their maize grain and silage.
Nufarm technical specialist Paul Addison says growers who have switched to Latro WG®, Primiera® and Bonza® are "more than happy" with their results.
"It's an outstanding mix that works very well. It gives growers control of one of the widest weed spectrums of any combination for broadleaf and grass weeds in the market, particularly on long-term maize ground where tough perennial weeds can be a challenge."
Paul says the mix has become popular because Primiera complements Latro WG so well: "Latro WG is essentially a grass weed herbicide with some activity on broadleaf weeds. Primiera is essentially a broadleaf herbicide with some activity against grass weeds."
"Together they give the best level of weed control we've seen in maize, including problem weeds like black nightshade, fathen and yellow bristle grass."
The Latro WG, Primiera and Bonza mix has the added advantage of providing a wider application window than the traditional post-emergence herbicide mix of Latro WG and Kamba 500.
This gives more flexibility and convenience with spray timing without risking crop safety, Paul says. Another benefit is both Latro WG and Primiera perform best when applied with Bonza spraying oil, while Bonza should not be used with Kamba 500 due to an increased risk of crop damage.
Bonza is a paraffinic oil adjuvant and is a critical part of the mix because it enhances the performance of the other two components.
All plants have a natural waxy cuticle on the surface of leaves and stems to protect the tissue inside. This cuticle acts as a barrier which can slow or block the plant's absorption of any chemicals applied, thus reducing their efficacy and helping the plant survive.
Bonza has been formulated to help the active ingredients in Latro WG and Primiera spread over the weed leaf surface, penetrate through the waxy cuticle and get inside the plant.
Grass weeds controlled by Latro WG include couch, ryegrass, kikuyu, Mercer grass and annual grass weeds such as barnyard grass, bristle grasses, smooth witchgrass and summer grass.
Broadleaf weeds controlled by Primiera include chickweed, spurry, mallow, clover, willow weed, wire weed and seedling docks. Primiera also works against atrazine-resistant fathen.
Application timing is important. Paul advises growers to spray before maize plants reach 50 centimetres (cm) in height to avoid crop injury.
He also recommends avoiding spraying into the whorls of the maize plant if possible. Latro, WG Primiera and Bonza should not be applied to sweetcorn or popcorn.
To learn more about successful post-emergence weed control in your maize grain or silage crops this season, contact your local Farm Source TSR today.
®Latro WG, Primiera and Bonza are registered trademarks of Nufarm Australia Limited.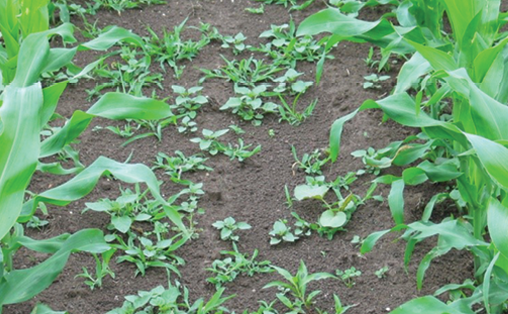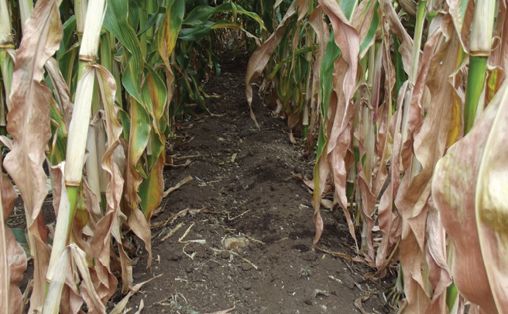 At spraying VS Latro 80g/ha + Primiera 200ml/ha + Bonza 500ml/100L at silage harvest
Article supplied by Nufarm Limited