Farm Source Rewards Consolidation
Do you have multiple accounts that earn Farm Source Dollars?
Trying to view and manage different Farm Source Dollar rewards accounts at the same time is a chore. Now you can combine your Rewards Dollars in one spot with Rewards Consolidation. Rewards Consolidation makes it easier for you to keep track of your overall balance and helps you reach your rewards goals quicker.
With Rewards Consolidation, you can nominate a primary or Parent account and assign multiple supplementary or Child accounts. Any Rewards Dollars earned by a Child account will be automatically transferred to your Parent account overnight. You can view your consolidation information on the website.
We have set out a step-by-step process of how to manage your consolidated accounts. If you have any queries or issues, please contact the Farm Source team on 0800 65 65 68.
1. Start Consolidating your Accounts
Here's how to start consolidating your accounts (details below)
Step 1. Navigate to Store Account using the Profile drop down menu next to your preferred name / profile picture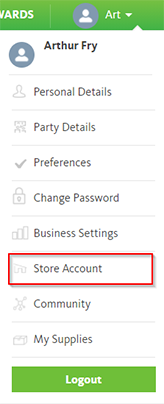 Step 2. From the Store Account menu, select Farm Rewards.
Step 3. Select - Consolidate Rewards.
Step 4. Since you're new to Rewards Consolidation, click on the Get Started button.

Step 5. Select which account you want to be the 'Parent'. This is the account that all FSD will consolidate to.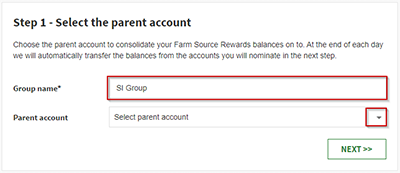 Step 6. You will see a list of available Child accounts. Select the Child account(s) you want to consolidate onto the Parent account.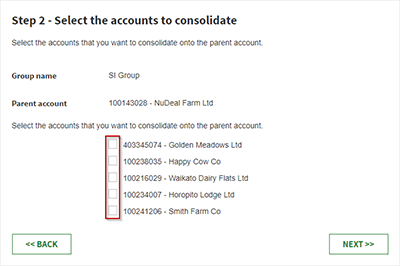 Step 7. Review the information and click 'Submit'.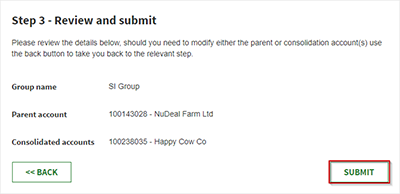 Note: Any accounts that have not been consolidated are shown in the Unconsolidated Accounts section.
2. Make changes on an existing consolidation
If you would like to make any changes to your consolidated accounts, follow the steps below.
Step 1. Click Edit on the right of the Group Name you wish to change.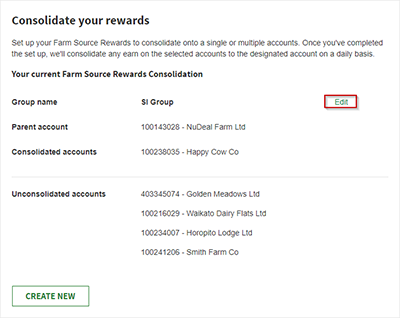 Step 2. Add or remove the Child accounts using the tick boxes.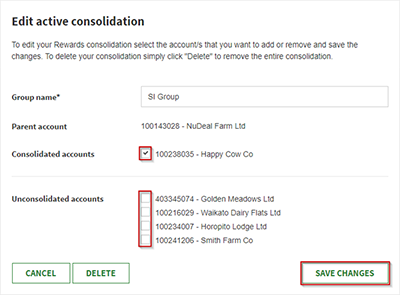 Step 3. Click Save Changes when you're satisfied with your selection.
3. Delete a Consolidated Group
You can also delete a whole Consolidated Group by:
Step 1. Click Edit on the right of the Group Name.
Step 2. Tick on the name of the account (Consolidated Accounts) you want to delete.