Energy Partners
Farm Source has partnered with Meridian Energy and Mercury to offer plans designed especially for your farming business.
Meridian Energy
Meridian Energy and Farm Source give customers the opportunity to join the leading agribusiness energy provider which means you will benefit from:
A speciality farm team that is Primary ITO qualified and understands the business of farming
At least a 12 percent prompt payment discount
No hassle billing, you pay Farm Source and Meridian does the rest
On farm visits if you experience difficulty or would like to review your plan or business requirements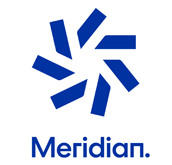 The energy offer applies to all of your business including houses, cottages and baches, irrigation pumps and implement sheds.
Meridian Energy supplies over 178,000 customers throughout New Zealand and is the largest electricity generator in New Zealand. In conjunction with Farm Source, Meridian Agribusiness is a major sponsor of the New Zealand Dairy Industry Awards.
If you have questions about energy and cost savings please contact the Meridian Agribusiness Team on agribusiness@meridianenergy.co.nz or visit the Energy Efficiency and Conservation Authority website.
Request a quote
If you would like a quote from Meridian Energy, simply call them on 0800 496 444.
Mercury
Farm Source has a partnership agreement with Mercury that provides a number of advantages for customers. The New Zealand Farm Source Mercury Farming Plan includes:
One easy bill payment. Your Mercury charges will be included on your Farm Source statement meaning one less bill to deal with.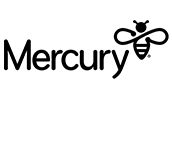 Great discounts. Pay through your Farm Source account and you will get up to 15% discount on your electricity bill.
Only pay for what you actually use. With monthly meter reads* you will have more certainty and you can better manage your cash flow. *Provided Mercury can access your meter(s).
Covers all your electricity needs. Whether it is for your sheds, houses, pumps, fences, or even your bach, you can get the same great discounts**.
**Discounts do not apply to Half-Hour meters.
Online billing. Opt to receive your bill and manage your Mercury account online at your convenience.
Request a quote
If you would like a quote from Mercury you can contact our Customer Service Team on 0800 731 266.