Energy Partners
Farm Source has partnered with Meridian Energy and Mercury to offer plans designed especially for your farming business.
Meridian Energy
Meridian provides electricity to all types of farms throughout New Zealand.
They've also been an electricity partner with Fonterra Farm Source since 2006. By switching to Meridian and paying for your power through your Farm Source account, you'll get: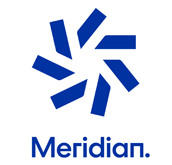 A great welcome credit*
Competitive pricing - transparent plans for all farm types
A 2% Meridian Energy partnership discount
A 2% Fonterra supplier rebate** for paying through Farm Source
Farm Source Rewards dollars
Deferred Winter Payment exclusive for Farm Source members
Hassle-free billing you pay Farm Source and Meridian does the rest
Advice on energy efficiency
Access to online tools allowing you to actively manage your power usage
Our Deferred Winter Payment option is an easy way to manage your power usage budget by deferring payment of your June, July, August and September power bills until November. And best of all, it's interest free. Find out morehere.
With over 90 years of experience within their dedicated Agribusiness experts, you can be confident you're putting your power in the right hands with Meridian.
*Terms and conditions apply.
**Fonterra supplier sharemilkers and farm owners are entitled to the rebate, excluding TOU sites. Farm Source Rewards Scheme terms and conditions apply.
Request a quote
If you would like a quote from Meridian Energy, simply call them on 0800 496 444.
Mercury
Farm Source has a partnership agreement with Mercury that provides a number of advantages for customers. The New Zealand Farm Source Mercury Farming Plan includes:
One easy bill payment. Your Mercury charges will be included on your Farm Source statement meaning one less bill to deal with.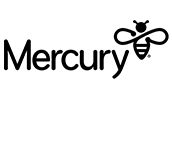 Great discounts. Pay through your Farm Source account and you will get up to 15% discount on your electricity bill.
Only pay for what you actually use. With monthly meter reads* you will have more certainty and you can better manage your cash flow. *Provided Mercury can access your meter(s).
Covers all your electricity needs. Whether it is for your sheds, houses, pumps, fences, or even your bach, you can get the same great discounts**.
**Discounts do not apply to Half-Hour meters.
Online billing. Opt to receive your bill and manage your Mercury account online at your convenience.
Request a quote
If you would like a quote from Mercury you can contact the Mercury team on 0800 20 18 20.