Animal Monitoring
Farm Source have partnered with market-leading vendors to bring you the best deals and expertise to support your animal health and wellbeing on farm.
---
Ida nurtured by Connecterra

Smart assistance, simply delivered by Ida - the intelligent dairy assistant
Get your farm running smoother with Ida. Utilise her intelligent insights to save money and buy more time to spend on things that matter. With Ida's smart assistance delivered by an app, enjoy the benefits of increased productivity and get ready for the future.
How does Ida work?
Ida collects behavioural data from sensors on your cows' collars. Combined with data from Minda, drafting gates and weather, Ida uses artificial intelligence to translate this data into insights on reproduction, health and farm operations.
Unlike other animal monitoring systems, Ida is constantly learning. With just 1 - 2 taps within the app, you and your team can provide feedback on her insights. She uses machine learning to process your feedback, becoming smarter and more personalised to your farm.
---
Key features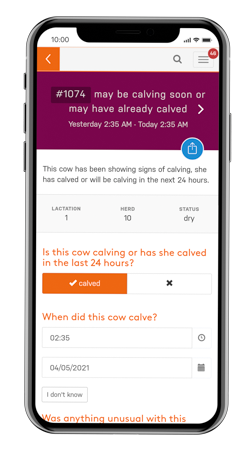 Reproduction
Ida takes the guesswork out of mating and increases productivity.
Improve in-calf rates
Better implementation of calving protocols
Address issues with non-cycling cows and other fertility-related issues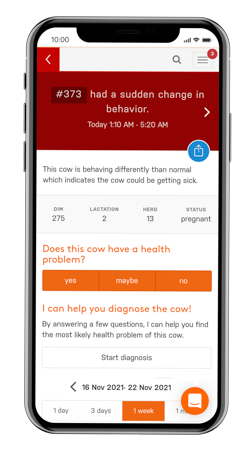 Health
Ida helps you get ahead of potential health issues before they become big problems.
Reduce your antibiotic use with early detection of infections like mastitis
Provide better care for vulnerable cows
Lower your replacement rates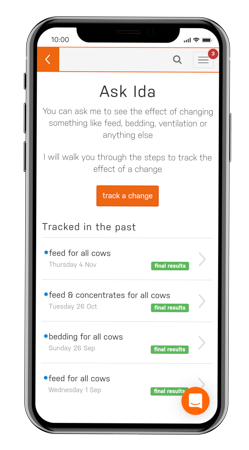 Ask Ida
Ida measures the impact of operational changes with ease.
Reduces speculation about impact of changes
More confident decision making
Shared knowledge across the entire team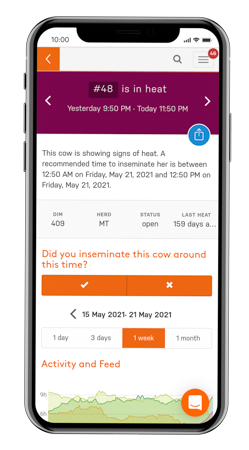 Analytics
Ida makes it easy to understand your herd's performance.
Easily find opportunities for improvement
Spot collective changes that signal systemic problems
Have more confidence in decision making
---
Ida's benefits
Seamless billing with your Farm Source account
Works on your phone, tablet or desktop
Best-in-class customer success
Ongoing updates and new features
Lifetime warranty on all hardware
Real-time alerts and notifications
"We have improved our 6 week in-calf rate by 5%, giving us more flexibility around culling to improve the quality of our herd."

- Chris Poole, Cloverlea Farm in North Waikato
Hire Ida with Farm Source
Farm Source's partnership with Connecterra's Ida gives you access to intelligent animal monitoring solutions at an affordable price. Pricing plans are tailored to suit your specific needs, with savings on monthly subscriptions of up to 30%, whilst also having the convenience of being billed through your Farm Source account and earning Farm Source Rewards Dollars.*


*The ability to earn FS rewards dollars is exclusive to Fonterra suppliers only, savings may vary and will be displayed on your monthly Farm Source statement. Terms and conditions apply.