Product Description
Features
Acid resistance technology
100% waterproof 8,000mm/m²/24hr with a seam guarantee*
Twin-layer flexible fabric
Unique double skin reinforced knee
Domed cuffs
Elastic waist
Reinforced crutch
Benefits
100% waterproof to 8,000mm/m2 /24hur
Ultra-high frequency welded seams
Acid resistant, perfect for the dairy shed
Two-layer fabrics with superior flexibility and stretch
12 month warranty
Warranty
360 Apparel and Accessories Warranty Policy
Farm Source warrants all 360 apparel to be free of defects in material or workmanship for a period of 12 months from the original date of purchase, when purchased from an authorized Farm Source store. The apparel warranty covers defect of workmanship and materials, but does not cover damage caused by accident, improper care, negligence, normal wear and tear, or the natural breakdown of colours and material through time, exposure or extensive use.
If a 360 product is found to be defective after inspection by a Farm Source representative, Farm Source will replace or credit the product as per the Farm Source Return Policy. Farm Source is not liable for any damages, losses and/or costs incurred resulting from the loss or usage of our products.
Limited Warranty Policy Limitations
Warranty policy is subject to the following limitations:
All warranty claims must be accompanied by the original purchase receipt from an authorized Farm Source store.
All warranty claims must be received within 12 months of purchase.
Repaired or replaced products will be covered under a new 12 month warranty.
Examples of clear manufacturing faults or defects from new:
Missed stitching where a seam or pocket is not caught (From new)
Fabric Faults like a hole / mark on garment / fabric pill / press burn (From new)
Domes / Zips / Snaps / Buttons broken or crushed or alignment issue (From new)
Water proof seam sealing tape missed / lifted / burnt (From new)
Wrong size label applied to garment (From new)
All above are clear manufacturing and fabric defects or faults and are covered under manufacturer's warranty for credit
Examples of common manufacturing faults or defects identified through use:
Stitching opening up / broken causing a seam to come apart (Need to identify if this has happened through normal wear and washing. An example where this would not be covered under warranty is if the garment was caught up and yanked causing the fault. In this scenario there should be extra signs of stress around the area on the fabric).
Holes in garments are usually identified quickly and while the garment is new. (If a hole is identified after a long period of use you should look to see if it has been caused through a puncture / snag / flame or spark as these would not be covered under warranty).
Domes / Zips / Snaps / Buttons broken or not working. (These items can be brought to light through use and are a clear warranty cover. Upon return the assessor just needs to identify if it is through normal wear and tear or if an area has been damaged through an external force or impact or heat as these would not be covered under warranty).
Water proof garment leaking or seam sealing tape lifting after use. (Washing and care instructions need to have been followed, garments advised to be leaking need to be inspected for external punctures or abrasion that have damaged the garment through misuse)
Related Articles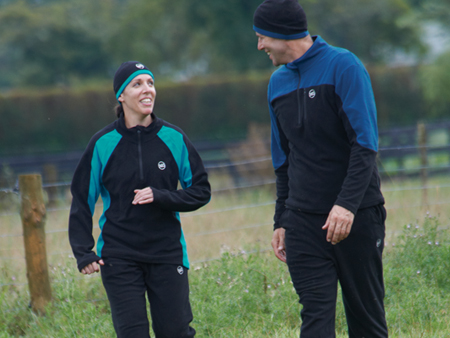 The colder it is outside, the harder it can be to leave a cozy bed when your alarm goes off. But pulling on a soft, warm fleece can help make the bed-to-shed transition that much easier.
Read more >>
---