Product Description
FIL Detail is water-based tail paint recommended for heat detection on dairy cows.
Features
Five fluorescent colours available for clear identification of rubbed paint and to enable a systematic painting plan
Specifically designed applicator bottle with brush
Lasts up to 21 days, subject to conditions and correct application
Also available in 4L pail and 10L pail
Benefits
Water based, more environmentally friendly and gentle on severely rubbed cows
Easy application and clean up
Sizes available to suit your needs
Related Articles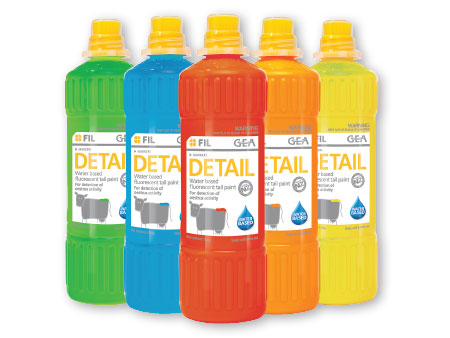 GEA | FIL has expanded their water-based Detail tail paint range in response to popular demand, adding a convenient 1L Detail applicator to the 10L and 2L pack sizes.
Read more >>
---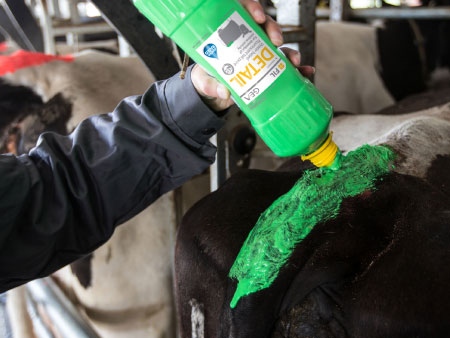 Thanks to its water based properties, Detail Tail Paint is proving popular with farmers. Because it's not flammable, on-farm health and safety risks can be minimised and there are no issues around transport or storage.
Read more >>
---