Product Description
A Tail-Mate™ heat detection tool to be used with GEA FIL Detail tail paint
Features
Uniquely designed curved roller for quick and easy application
Perfect for large herd sizes
Minimal paint wastage
Easy clean up; rinse with water after use.
Related Articles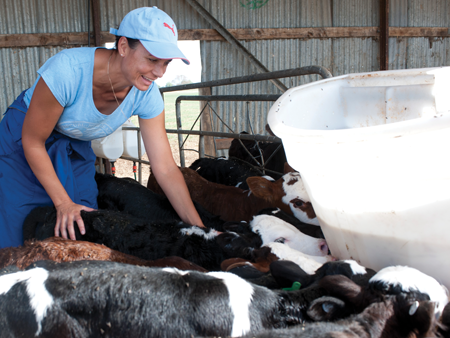 Successful calf rearing will be high on the agenda for dairy farmers around the country during calving. DairyNZ's Animal Care Team Manager, Helen Thoday, says having the right knowledge and skills for the job makes calving easier and more rewarding for everyone, and ensures all calves receive the best start to life.
Read more >>
---
We know every calving season is full on. That's why we're on hand and on farm right through. We've got all the supplies and advice you need to make your calving season a success.
Read more >>
---