Product Description
Based on hundreds of hours of research, the smarts inside FlashMate™ are looking for specific patterns of riding activity such as frequency, number and length. FlashMate™ flashes red for 26 hours once the right heat activity pattern is detected to indicate the cow is ready for artificial insemination. Once AI'd if the same cow does not come back into heat within 25 days, FlashMate™ will flash green to indicate possible conception. If the same cow returns to heat again FlashMate™ will again flash red.
Features
Comes with 4x Spay Glue
Easy application – the units are extremely easy to apply and maintain
Detects multiple heats – will flash red again for the next detected heat cycle if AI has failed.
Improved accuracy - smarter detection, looking for patterns (length, time, frequency) rather than what could be a single event.
Operates 24/7 and looks for spikes in contact activity, a large percentage of mounting activity happens at night.
Low experience required - Needs significantly less understanding and skill in correctly identifying heats, yet achieves what the best human operators are capable of – anyone can do it allowing time off during the mating season for experienced personnel.
Benefits
Submit the right cows for AI
Up your 6 week in-calf rate
Increase your days in milk
Compatible with tail paint - due to the unit's location, FlashMate™ does not interfere with tail paint application.
Related Articles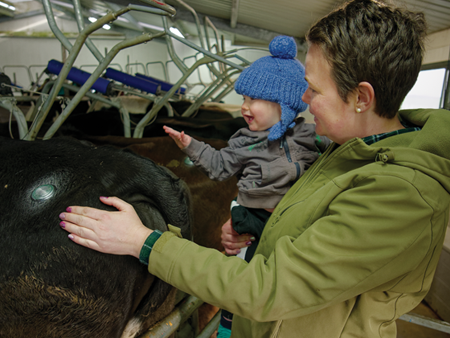 For Becky Corlett and David Knowles, a sea of red and green flashing lights in the paddock outside their Stratford home signals peace of mind.
Read more >>
---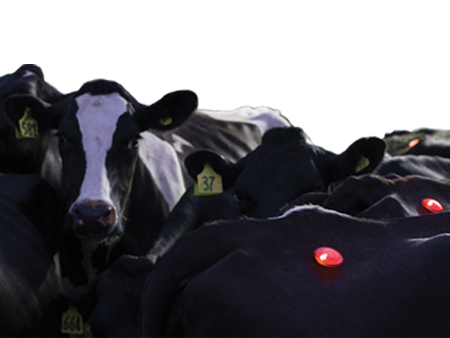 Blinkies, cats' eyes and UFOs. These are a few of the names kicking around for FlashMate, an award-winning local innovation and the world's only heat detector that has clinically proven a six percent lift in six week in-calf rate (6WICR).
Read more >>
---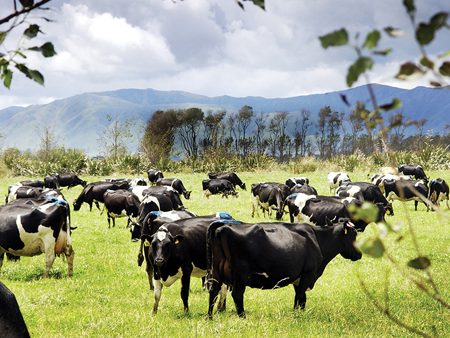 Improving six week in-calf rates is often high on the agenda and many farmers report a higher rate makes the job more enjoyable and the farm more profitable.
Read more >>
---