Product Description
Quickly and easily locates fence faults. Save hours checking fence lines for faults.
Features
Large screen
Display Voltage
Displays amps and direction of flow
Auto on and off
Benefits
Easy to read screen
See voltage on fence line
Amps allow you to find a short easy
Turns on with fence pulse and turns off by itself
Related Articles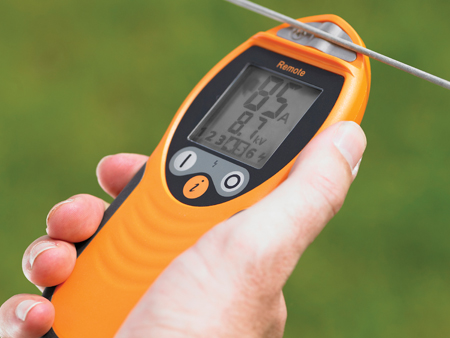 A common sight in rural New Zealand is seeing a farmer "walking the fence" with a fence tester to track down the source of a power loss. Often, power issues come from one of two places; the earth setup and the fence line.
Read more >>
---