Product Description
More than just an EID tag reader, the HR4 also records animal data such as breed, sex, condition score and pregnancy status, and shows history, enabling immediate stock management decisions in the yard.
Features
Data collection in the field
View animal history, add notes, sort animals, record traits, mother up animals
Animal performance software included
Fast and continues reading
LED and beeper notification of a read
Ergonomic design
Benefits
Easy-to-read high resolution colour screen
Analyse data and upload to NAIT in three easy steps
Read multiple tags in quick succession with one trigger click
Beeper sounds and super bright LED flashes to indicate that tag read is successful
Comfortable soft grip handleis easy to use with an ergonomically designed hand guard
Related Articles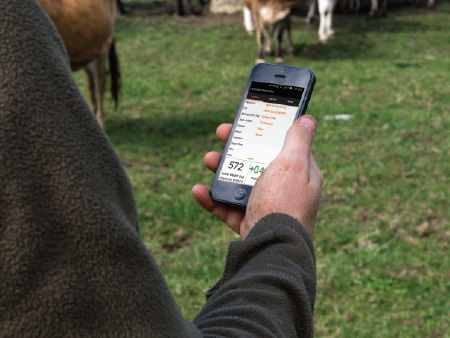 When it comes to maximising profitability, assessing stock performance is a key component. It enables analysis of a range of factors that influence the farming system, such as genetics, feed and health maintenance programmes.
Read more >>
---