Product Description
A tailor-made, fully insulated line post for low cost, low maintenance permanent electric fencing for sheep and cattle.
Features
Composite post is easily installed with a hand rammer. Wires simply clip onto the post, making it significantly faster than stapling or pinning on traditional post insulator systems
Light, smooth and compact
UV protected polyethylene sheath protects fiberglass from UV damage
Glass filled nylon "snap-on" clips form a reliable connection with 200kg holding force – typically twice as strong as most conventional wood or steel post insulator systems
Strong yet flexible solid fiberglass core enables post to flex when the fence is impacted, preventing broken or bent posts, and minimising animal injury
Pre-formed wire attachment locations enable many different fence configuration
Benefits
Fast and simple install, no machinery required
Easy to transport
Long life
High strength clips
Flexible posts
Multiple configurable wire heights
Related Articles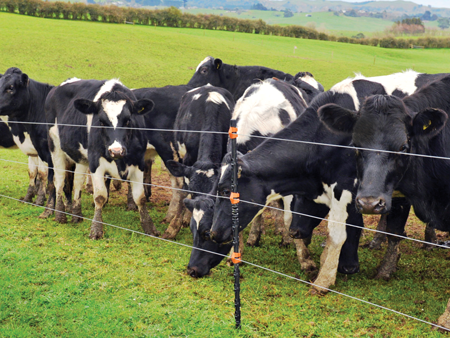 Gallagher's new Insulated Line Post is tailor-made to incorporate the 'best' of all other electric fence posts on the market.
Read more >>
---