Product Description
Megaflow trough valves are float operated valves for use in automatic filling of water troughs. The valve is configured for underwater mounting only. The float is connected to the valve with a nylon cord, this operates a pilot valve, when the water level drops, the pilot valve is opened and the main diaphragm valve is activated. Megaflow is a good choice where its high flow, compact, robust, non corrosive construction is beneficial.
Features
Includes Detach™ feature
Compact and robust (no arm)
Flows up to 200 L/min
Positive on/off operation
Benefits
Remove, clean and reinstall quickly with no tools, without turning the water off.
Can keep up even with the thirstiest herd
Acidic water presents no problems to the operation
Related Articles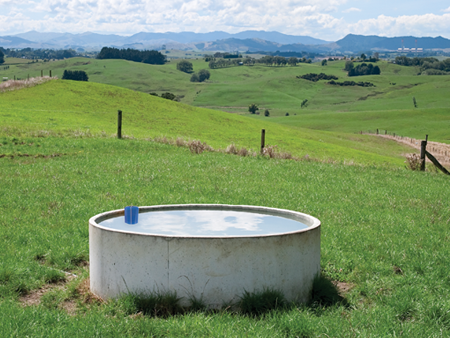 A hot, dry summer might be ideal beach weather for some, but for farmers it also places extra pressure and demand on the farm's water system.
Read more >>
---