Product Description
A soluble concentrated acidic, free-fl_x001F_owing powder for addition to stored colostrums or liquid milk to accelerate natural fermentation of colostrum
Features
Low dose rate, 2kg treats 2000 litres
Acidifies Colostrum.
Nutritech's Colostrum Keeper can also be used to acidify whole milk or milk replacer and improve the clotting ability of the milk.
Benefits
Easy to handle, only 2kgs in weight.
Beneficial bacteria ("good" bugs) like acidic conditions and are more active in competing with pathogens
Useful on a range of applications.
Related Articles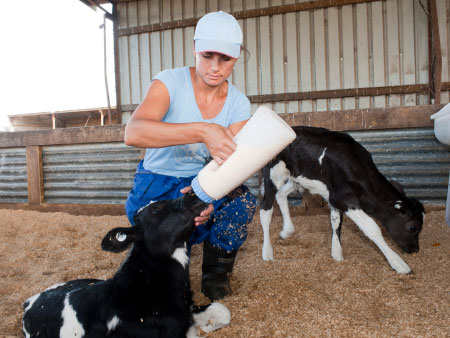 It can be surprisingly difficult to ensure calves get quality colostrum when they need it, but there are some management practices that can help. DairyNZ Senior Developer, Animal Husbandry, Helen Thoday explains.
Read more >>
---