Product Description
There is no doubt calves do better on warm milk. Our 240 volt milk warmer uses a 2000 watt element encased in alloy for immersing in milk - or any liquid - to a maximum 70cm depth.
Features
240 volt uses 2000 watt element encased in alloy
Will heat 100L of milk from 17°C to 37°C in approximately 1 hour
Related Articles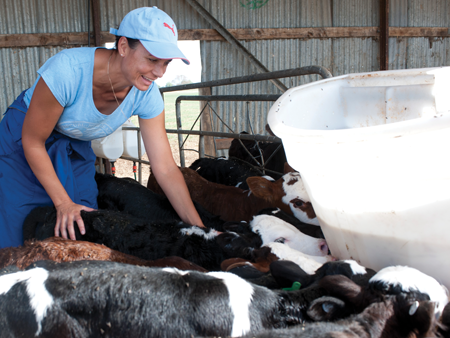 Successful calf rearing will be high on the agenda for dairy farmers around the country during calving. DairyNZ's Animal Care Team Manager, Helen Thoday, says having the right knowledge and skills for the job makes calving easier and more rewarding for everyone, and ensures all calves receive the best start to life.
Read more >>
---