Product Description
2.7mm aluminium coated steel provides greater conductivity for electric fence systems. Ideally used for under gateways, linking electrified fence wires, lead out from electric fence energisers and earth systems.
Features
Aluminium coated steel wire
Soft steel core
UV stable
1 year warranty
Resistance 11.5 ohms / km
Benefits
Greater conductivity
Greater flexibility
Easy to strip
Delivers more power over long distances
8 x more conductive than 1.6mm undeground cable
Related Articles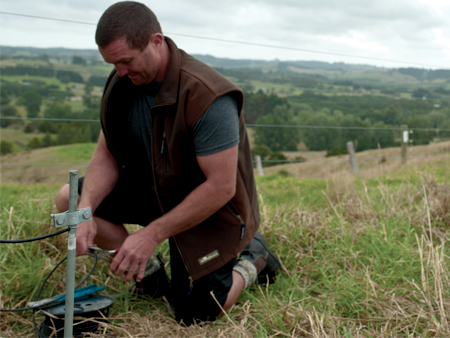 Electric fence energisers are operating below their voltage potential on many New Zealand farms. The problem is easily solved with a good earth system!
Read more >>
---