Product Description
General purpose tail paint and animal marker aerosol.
Features
Available in six fluorescent colours
Weather-resistant
Unique formulation
Aerosol does not need to be inverted to remove paint from can
Benefits
Fluorescent colours ensure accurate identification
Lasts up to 21 days subject to conditions and correct application
Quick and easy to apply, non-toxic and non-irritant
Reduced blockages
Related Articles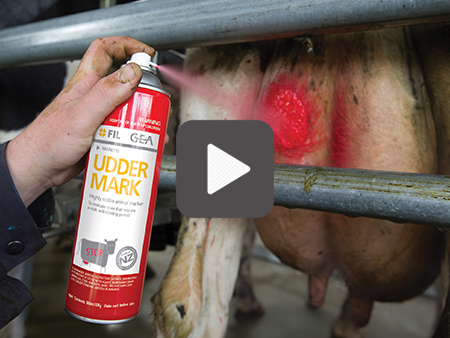 Having a clear and robust animal marking system at calving is key to preventing costly contamination. It is crucial to ensure your whole team, including relief staff, are using the same marking system. Through this short video we show you three simple strategies using FIL markers.
Read more >>
---

On the farm, there's nothing more important than the quality of the milk you produce. As you're well aware, it's a delicate balancing act that requires effective feed management, a healthy herd and a clean milking system.
Read more >>
---